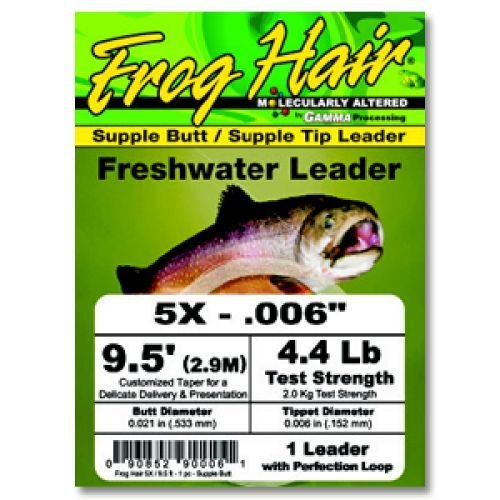 FrogHair
Supple Butt Leader
Clearance Prices! Frog Hair's supple butt leaders enable tight loops and soft presentations for dry fly fishing. All have perfection loops installed and are available in mostly single and some 3 packs.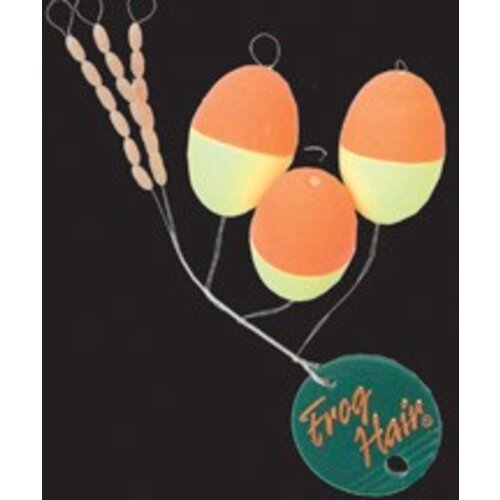 FrogHair
Ultimate Indicator
Terrific indicators from FrogHair. Designed for re-use after each application and can be used time and time again by using the 18 included attachment retainers.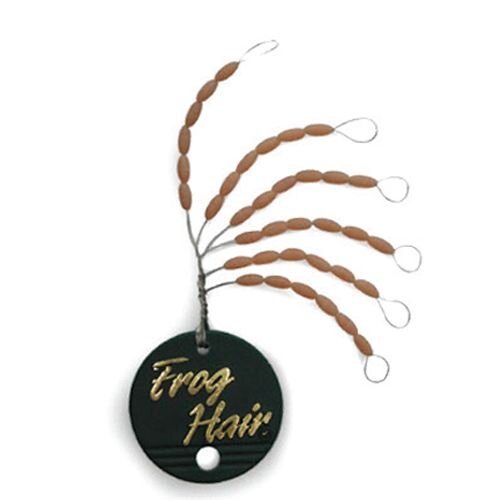 FrogHair
Ultimate Indicator Retainers
FrogHair retainers come in two sizes and are meant to be used as replacements for FrogHair Ultimate Indicators.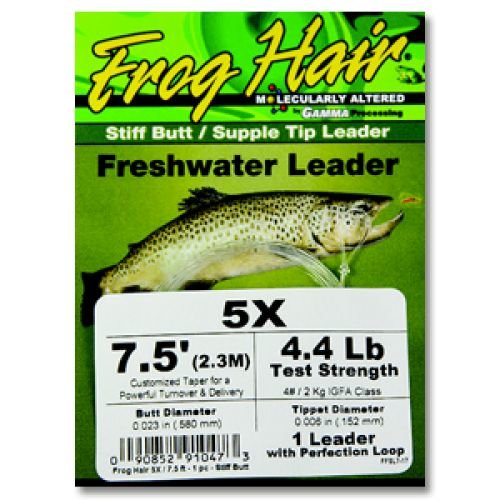 FrogHair
Stiff Butt Leader
Available at BLOW-OUT Savings! Frog Hair's Stiff butt leaders are designed to turn over quickly yet maintain a supple tippet section for smooth drifts. All have perfection loops installed and are available in 7.5 or 9.5' long and as singles or in 3 pack