Fly Fishing Gloves for Warmth and Sun Protection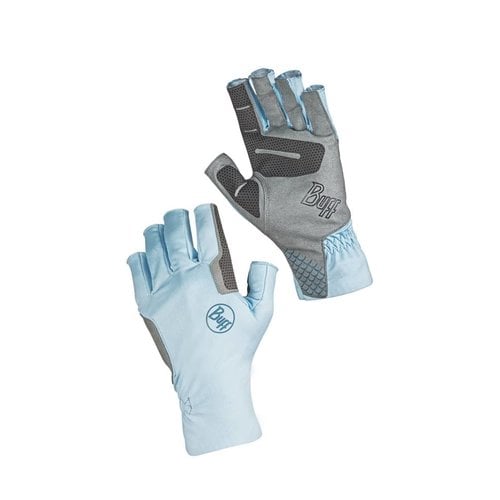 Buff
Buff Elite Gloves
Buff Elite Gloves, simply the most advanced fishing gloves Buff has ever produced. The palm features tough yet breathable synthetic suede bonded with an abrasion-resistant film for durability.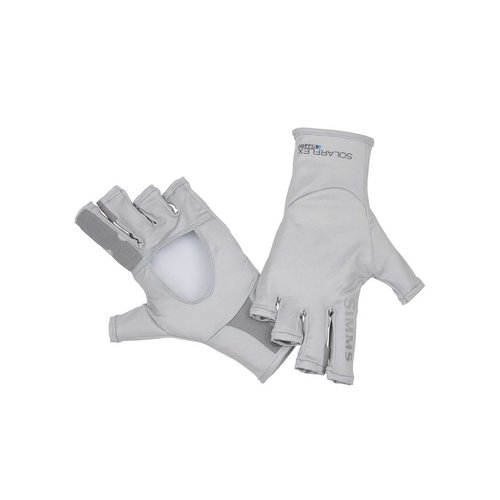 Simms
Solarflex Sungloves
Simms Solarflex Sungloves, Knot tying, line stripping and pocket opening. Give your hands the respect they deserve with Simms SolarFlex SunGlove.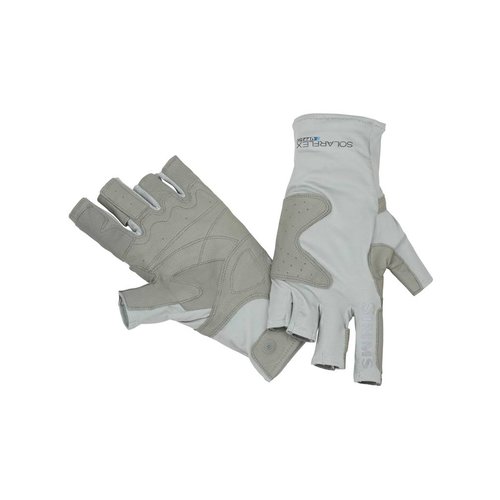 Simms
Solarflex Guide Sunglove
Simms Solarflex Guide Sunglove, Lightweight, leather-palmed gloves to extend the range of what your hands can handle without limiting what they can do.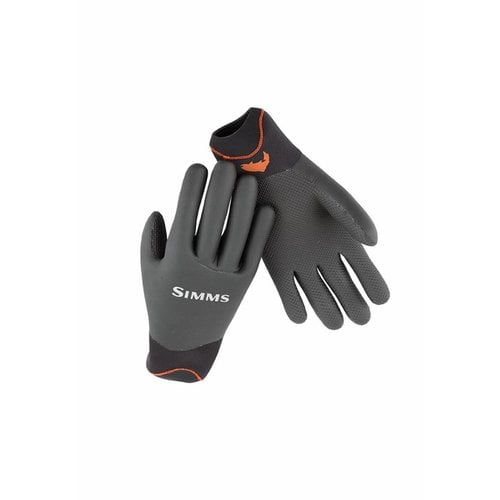 Simms
Skeena Glove
Simms Skeena Glove, Fully waterproof from wrist to fingertips. Deluxe interior laminate material includes a moisture-wicking grid fleece and gasket cuffs.
Simms
Wool Half Finger Gloves
Simms Wool Half Finger Gloves, An old favorite updated for long-term performance. Merino wool is exceptional for performance outdoor wear because the fabric is excellent at regulating body temperature.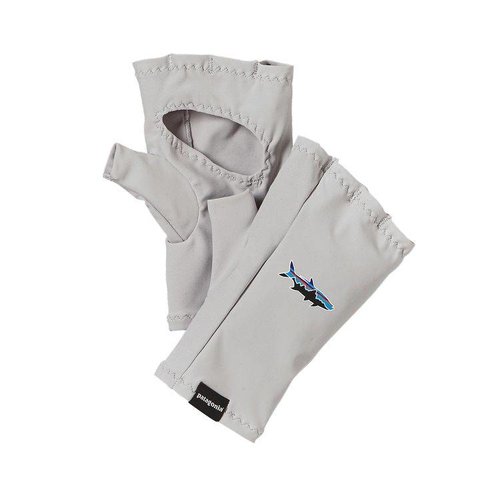 Patagonia
Sun Gloves
Patagonia Sun Gloves, The ideal fishing gloves for fresh or salt water; the simple yet functional design provides coverage for a day, or week, in the sun.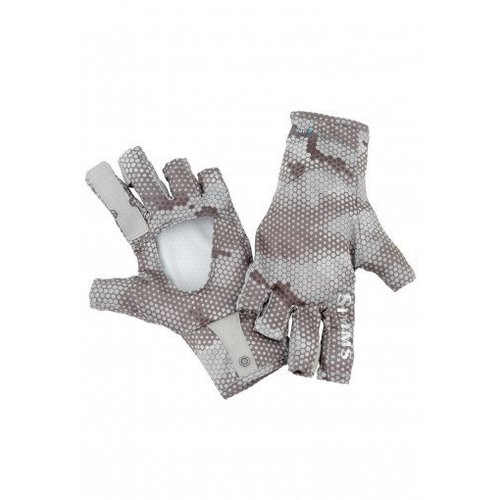 Simms
Solarflex Sun Glove
UPF50 STRENGTH FOR HARD-WORKING, LONG-CASTING, LINE-STRIPPING HANDS.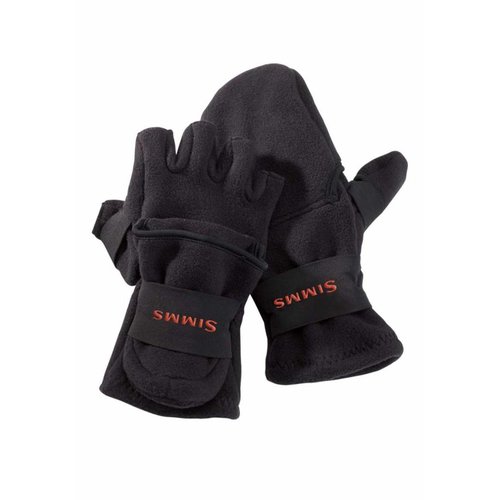 Simms
Freestone Foldover Mitt
Full coverage hand protection at a fantastic price.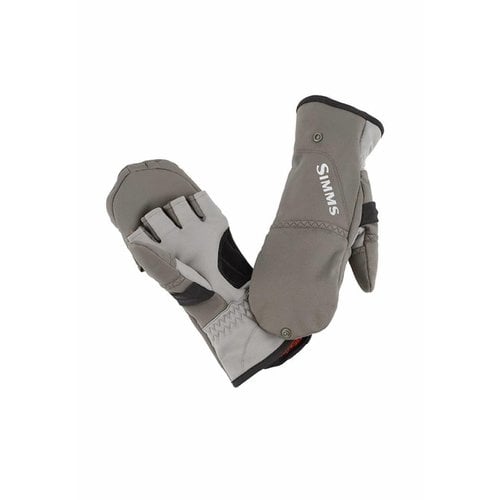 Simms
ExStream Foldover Mitt
Shake hands with abysmal autumnal weather and stay toasty in the process thanks to Simms' new Exstream™ Foldover Mitt.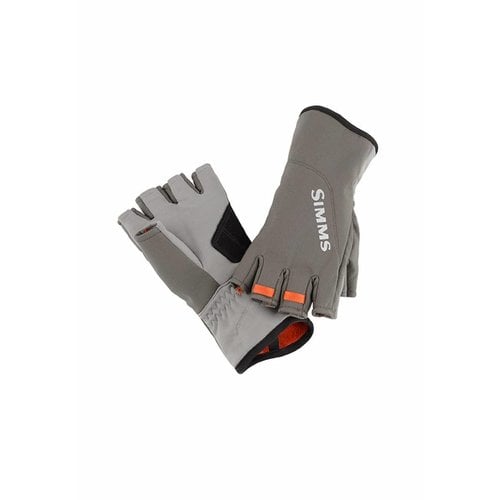 Simms
ExStream 1/2 Finger Gloves
Keep your fishing hands ecstatic and elastic, with the full-time performance of Simms' Exstream™ Half Finger gloves.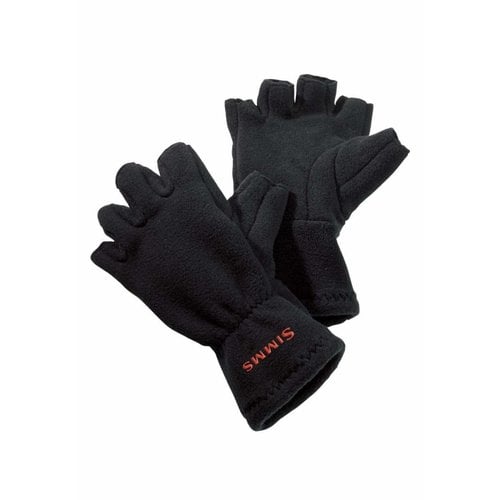 Simms
Freestone 1/2 Finger Gloves
BLOW-OUT PRICE! Simms half finger gloves are ideal for the cold mornings on the Madison River.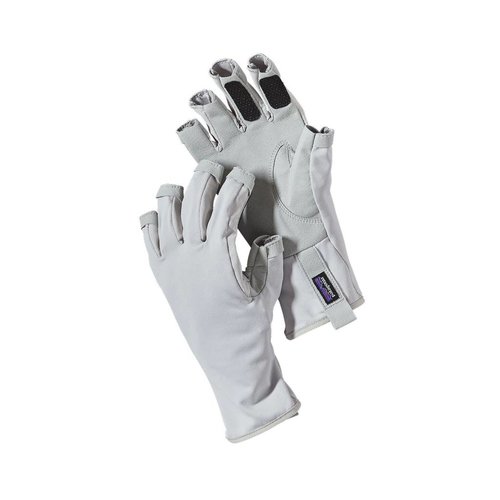 Patagonia
Technical Sun Glove
Fly Fishing Gloves designed to protect the back of your hands from melting in the sun and keep blisters at bay when rowing. These light and comfortable fingerless fishing gloves are made of an 88% recycled polyester/12% spandex blend with synthetic suede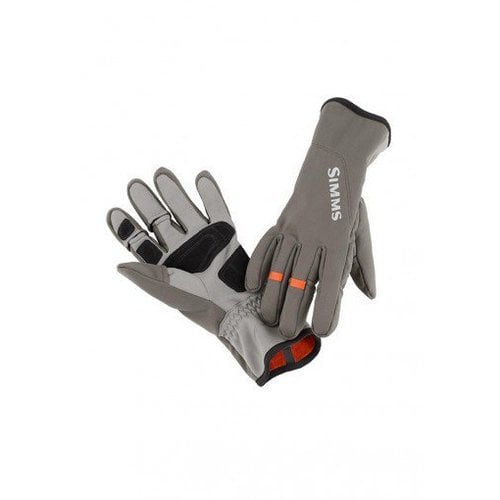 Simms
ExStream Flex Gloves
Article code
10705-014-30
Keep gloves on through an arctic front, and unleash thumb, index, and middle fingers via strategic openings activated for line management and knot-tying tasks.