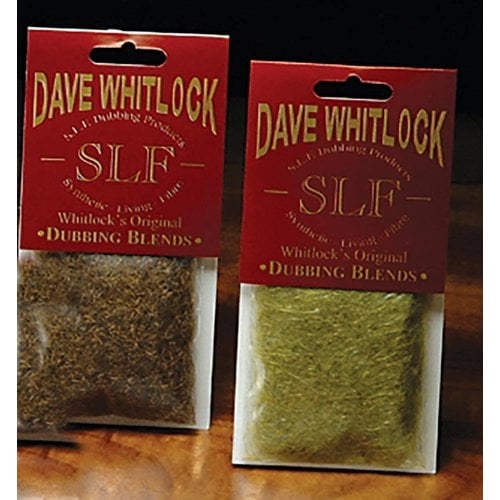 Dave Whitlock SLF Dubbing
Dave Whitlock SLF Dubbing, Designed by Dave Whitlock to match mixtures and colors for his world famous patterns.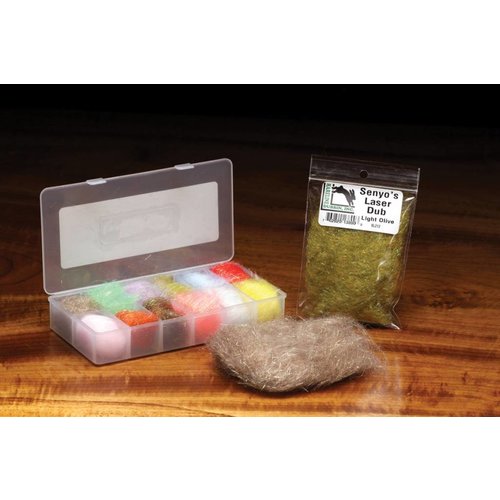 Hareline
Senyo's Laser Dub
Senyo's Laser Dub, A unique custom mix that we have developed along with fly designer Greg Senyo.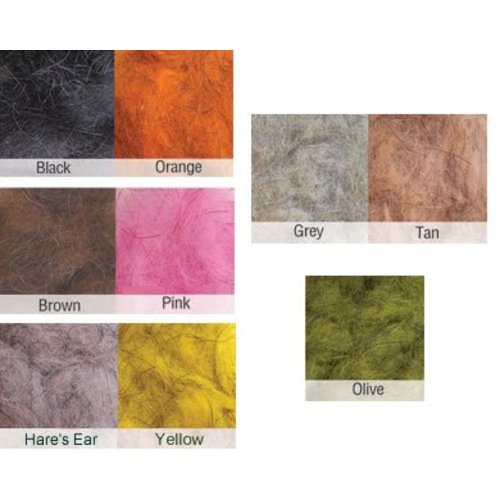 MFC
Swisher's Rub-a-dub Dubbing
Swisher's Rub-a-dub Dubbing, Soft, easy to dub fur with micro-fine rubber combined for great movement in the water. Use a dubbing loop for best results.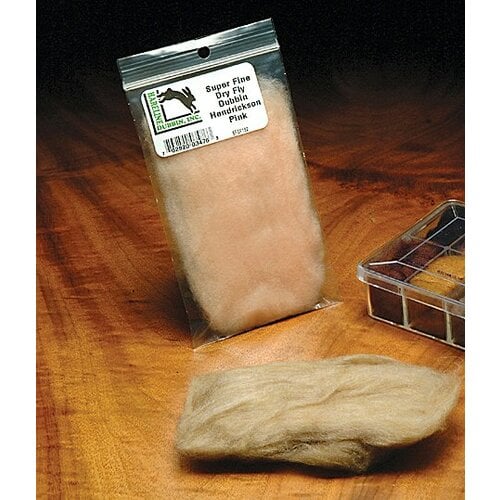 Hareline
SuperFine Dubbing
Super Fine Dubbing, 1.2 denier waterproof and bouyant dubbing is a pleasure to work and it makes dries ride high.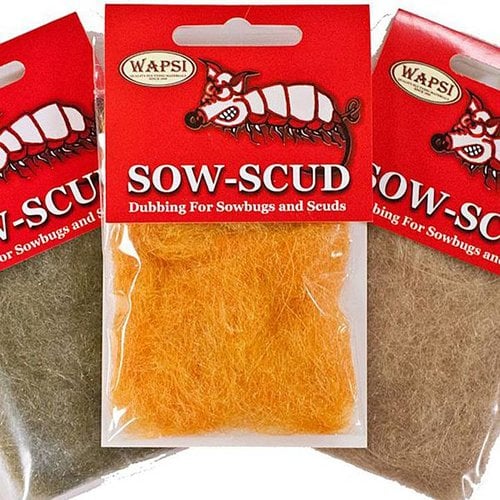 Sow Scud Dubbing
A great sparkling blend of possum, SuperBrite & antron. Very easy to dub, and great for sow bugs and scuds.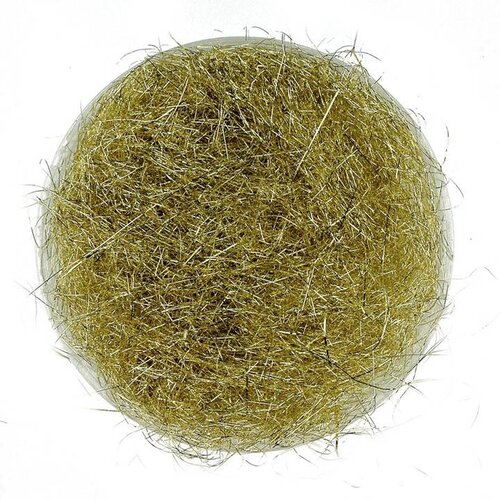 Spirit River
Lite Bright Dubbing
All Purpose Synthetic Dubbing is a coarse dubbing material great for brightening up any fly pattern.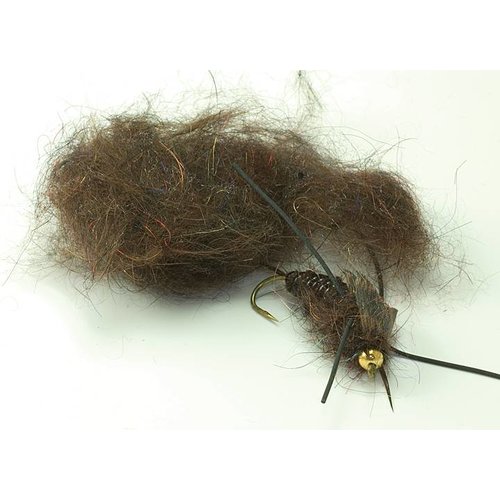 UMPQUA
Kaufmann Nymph Dubbing
Blended specifically for nymphs and scuds. Per package.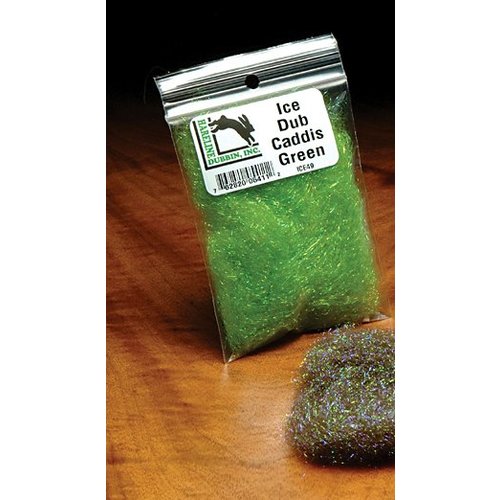 Hareline
Ice Dub
Ice Dub's Ultrafine strands of pearlescent material add sparkle and flash to all patterns.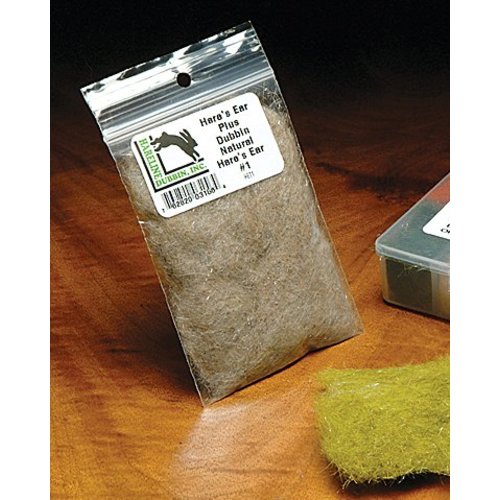 Hareline
Hares Ear Plus Dubbing
Rabbit and guard hairs make it very spiky along with antron for some added sparkle.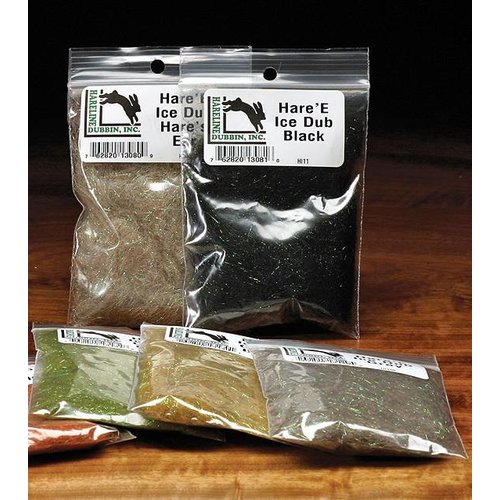 Hareline
Hare'E Ice Dub
A perfect mix of Hare' s Ear and Ice Dub. Great all-around dubbing from Hareline!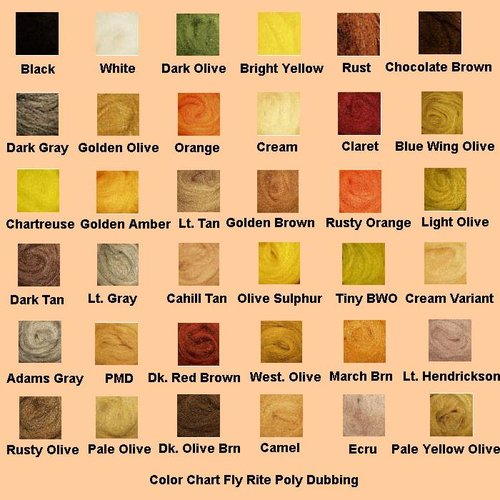 Fly-Rite
Dubbing
Fly-Rite basic colors are sharp and true, and our insect and pattern colors are "right on" every time.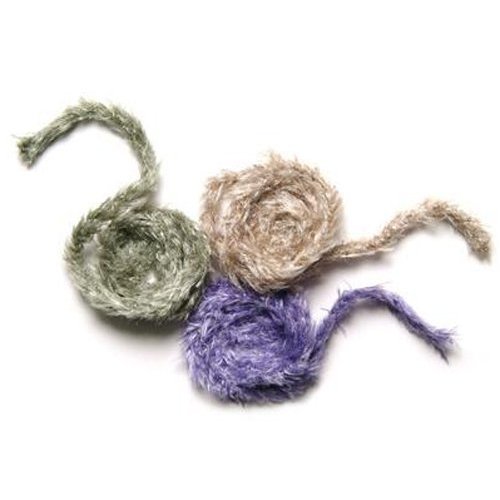 UMPQUA
Ezee Bug
Fast and easy! 3 strand polyester artificial fur is very buggy, air trapping, realistically multi-hued and ideal for nymphs that require quick bulk and also good for emerging caddis patterns.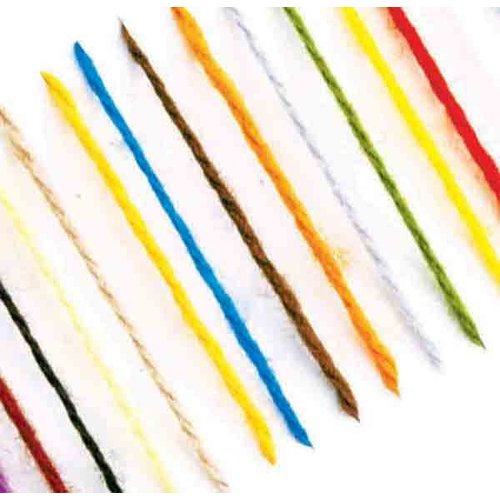 Aunt Lydias Sparkle Yarn
Sparkling 3 strand acylic yarn. Perfect for caddis patterns, wing cases, nymphs and numerous other patterns that benefit from the realistic effect antrons air capturing qualities.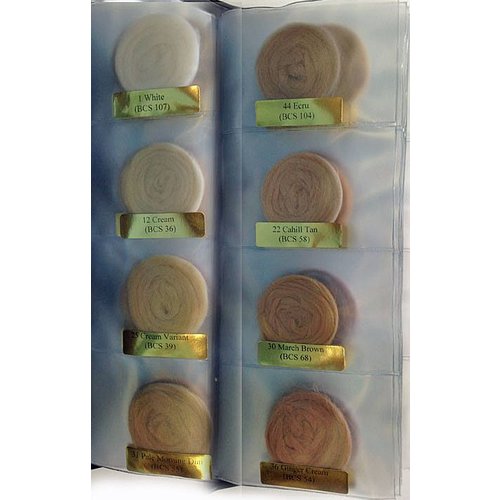 Fly-Rite
45 Color Portfolio
One of the all-time favorite dubbings. Easy to use and features great colors for dries & emergers.