Montana Fly Fishing Seasons
Montana Fly Fishing Seasons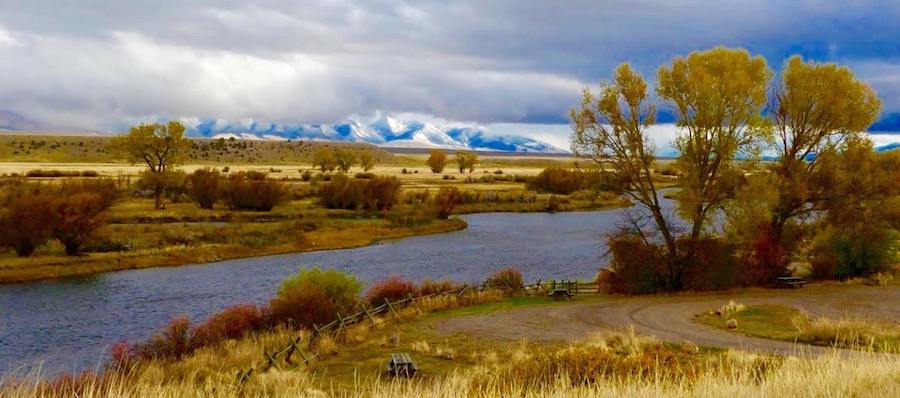 The Montana Fishing Season typically runs from about April 1st through to about November 1st. These are the prime months for fly fishing in Montana, although we really fish year-round. Spring is a wonderful time around here. As temperatures start to warm and the days grow longer, we start seeing our first significant mayfly and caddis hatches. The fish havent seen much pressure for many months and are ready to eat something besides midges! We often experience some of the seasons best "spot & stalk" dry fly action during the spring Baetis, Caddis and March Brown hatches. The Madison River summer season comes on as spring runoff subsides and the Giant Stonefly (Pteronarcys Californica) hatch begins in late June. The "Salmon Fly" hatch as it is widely known is one of the most anticipated of the season on many Montana rivers and the Madison is no exception. The exact timing of the hatch is somewhat variable and depends on several abiotic factors but historically it usually runs from about June 25th to July 10th.
From then on, it becomes very apparent why Ennis has been dubbed "Trout Town, USA". Beautiful summer weather, trout rising to big dry flies and healthy camaraderie amongst anglers combine to get the Madison Valley buzzing this time of the year. Fly fishing options abound through the summer. Within a 100 miles of Ennis there is more good Trout water than one man could fishin in a lifetime! As summer winds down and the leaves begin to fall, the fishing begins to change a bit.  Brown Trout everywhere are getting aggressive as they prepare to spawn and anglers everywhere morph into streamer junkies. 
Our "Off" season is roughly November 1st through March. When winter settles into the Madison Valley, we hang up the waders and bust out the skis. Big Sky Resort is just a 20 mile drive to the east and offers some of the biggest and best skiing in America. However, we are ready, willing, and able to provide a fly fishing guide for you any day of the year. The winter weather in Montana can certainly be tough, but if you are presented with the right conditions the fishing and "catching" can be spectacular. Explore the fringes of you sport and give it a try someday.