Fly Fishing Indicators AKA Bobbers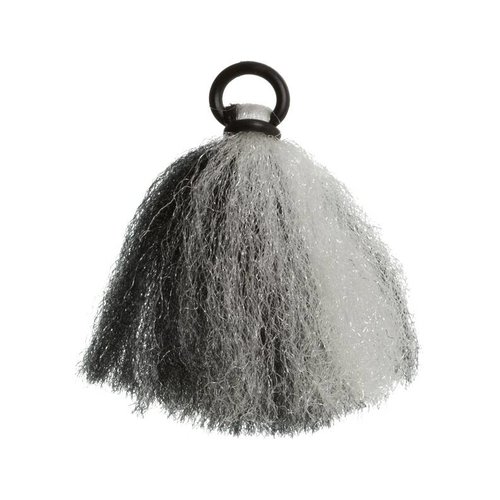 Loon Outdoors
Stealth Tip Toppers
Loon Stealth Tip Toppers, The same high floating material as used in our Tip Toppers but with less conspicuous color, includes the o-ring attachments for easy placement.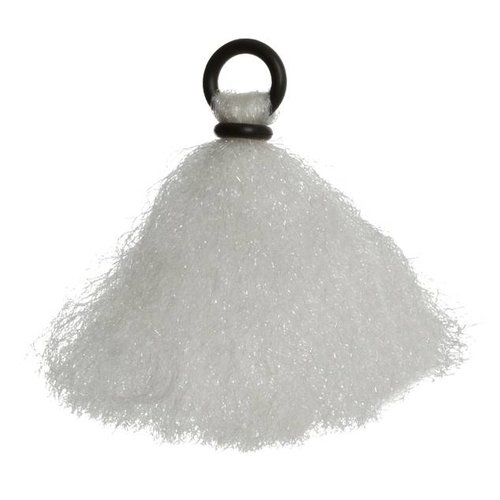 Loon Outdoors
Tip Toppers
Loon Tip Toppers, Synthetic glo-yarn strike indicators with o-ring attachments for easy placement.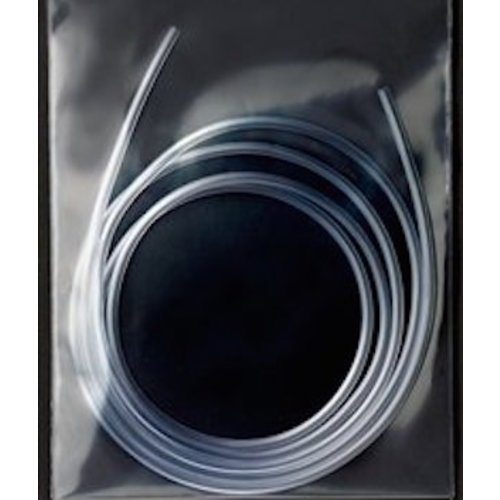 New Zealand Strike Indicator
Replacement Tubing
Lifetime Supply" 3 Feet of Perfect Tubing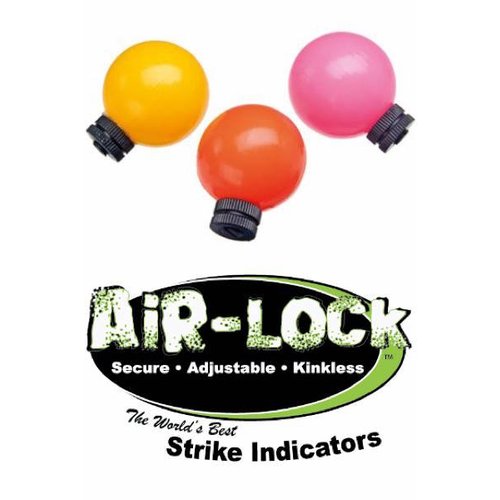 AirLock
Strike Indicators
Definitely the most popular fly fishing indicator out there at the moment.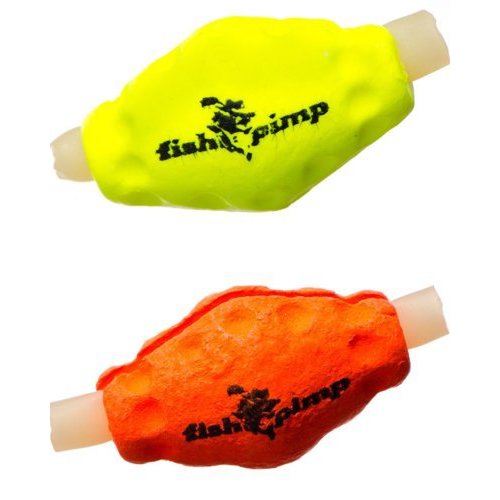 Fish Pimp
Strike Indicators
These terrific strike indicators are 30% lighter than other foam indicators, Float high and are easy to see and cast, aerodynamically shaped on both ends which reduces wind resistance when casting, Easy to apply and remove, and are reusable.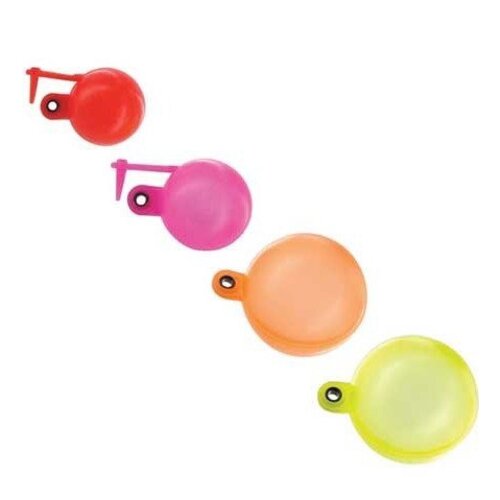 WestWater
ThingamaBobber Strike Indicators
The Thingamabobber combines all of the best strike indicator elements in one simple design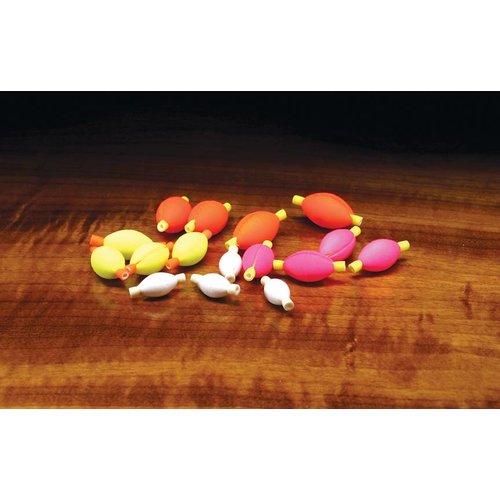 Hareline
Football Foam Indicators
Football Foam Indicators, easy to use and change football shaped strike indicators. Available in three sizes and two colors.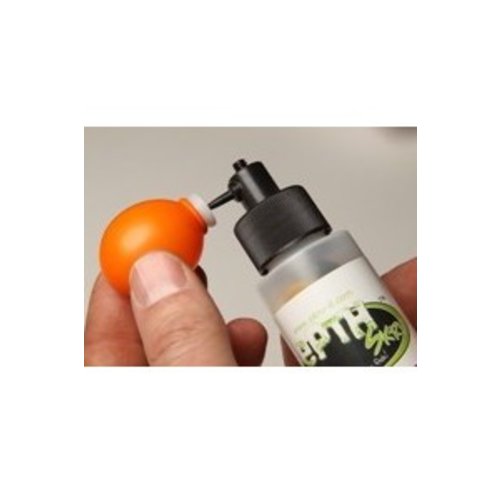 Depth Skru
Balloon Indicators
An amazing patent pending indicator system that uses a positive screw clasp on the line and inflatable balloon indicators that can be adjusted to any size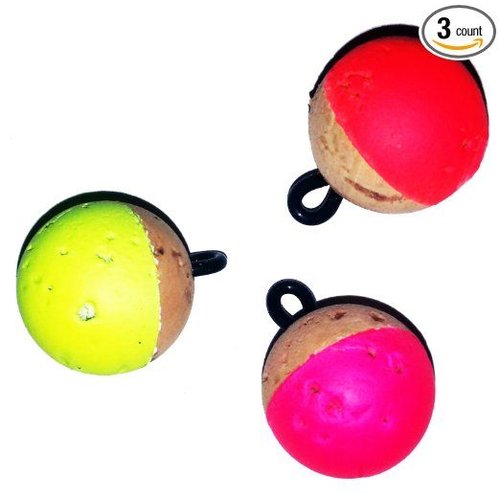 CorQ's Strike Indicator
CorQ's Strike Indicator, PREMIUM STRIKE INDICATORS MANUFACTURED FROM SLICES OF REAL, NATURAL CORK. Our strike indicators show the beautiful lenticels (cracks and crevices) of natural cork.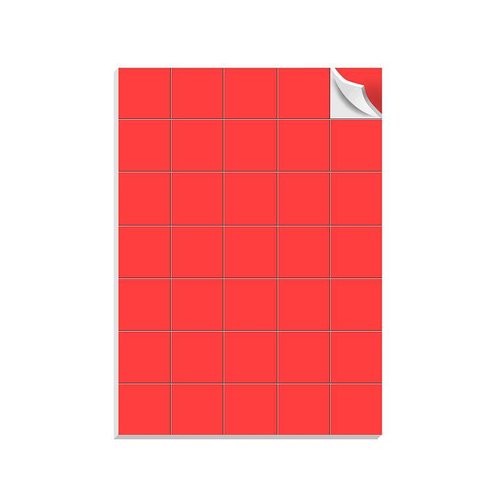 UMPQUA
Roll-On Strike Detectors
Quick and easy roll-on type strike detectors. Easy to install and easy to remove.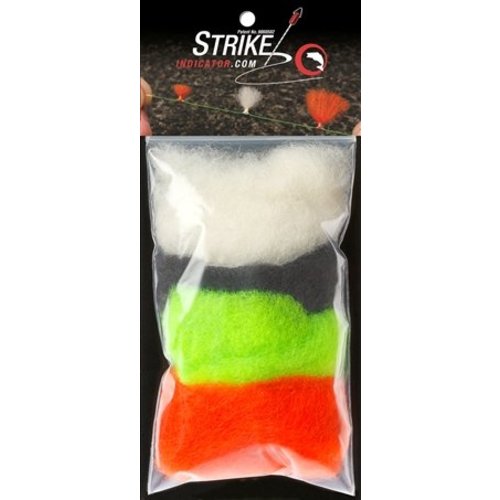 Strike Indicator Company
- Replacement wool
New Zealand Strike Indicator - replacement wool