Madison River Flies of the Week 5/7/2018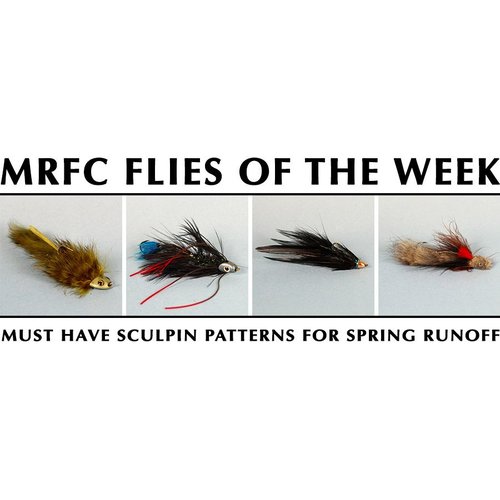 MRFC Flies of the Week - 5/19/2018
High and dirty water are the perfect conditions for throwing sculpin patterns to hungry brown trout. Check out our flies of the week for successful streamer fishing during runoff.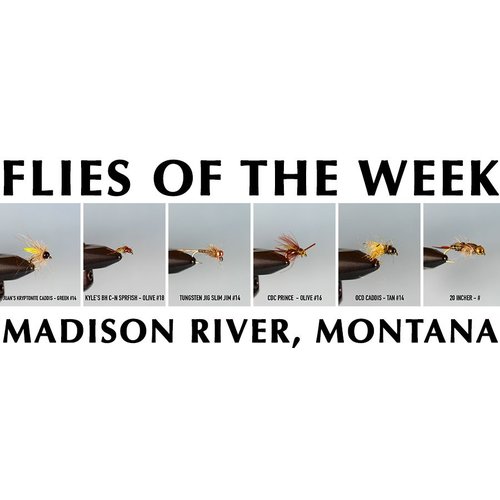 MRFC Flies of the Week - 5/12/2018
Madison River flies patterns of the week. We fished 'em and they work! Comes with 2 of each of the 6 fly patterns pictured at $2.75 per fly. That's 12 flies total.