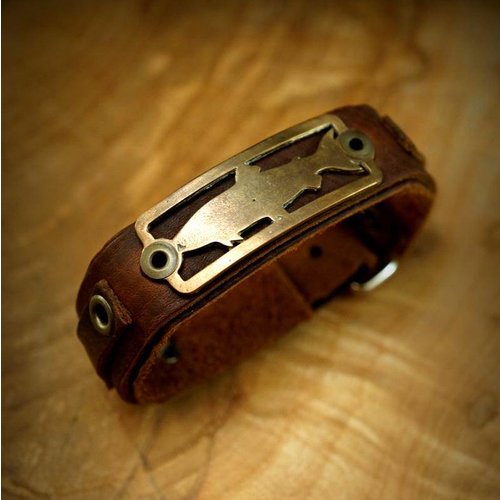 Sight Line Provisions
Lost Cast Bracelet Collection
Sight Line Provisions Lost Cast Bracelet Collection, Cast it in bronze and silver using the Lost Wax Casting method. These badges are thicker and pitted giving a beautiful classic look.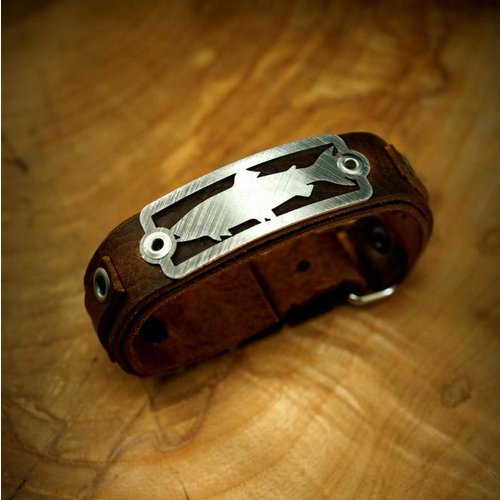 Sight Line Provisions
Bracelets
Sight Line Provisions Bracelets,  Beautiful outdoor themed bracelets! The metal badges mounted on .80" leather cuff,  (Skinny models are .50")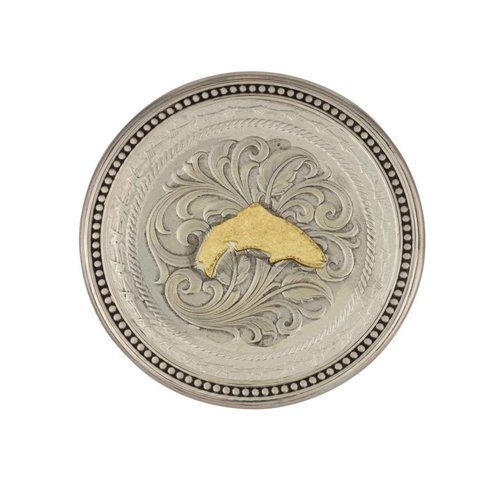 Simms
Pinch Can Lid
Simms premium Pinch Cans feature an engraved silver lid, with a gold Simms Trout inlay. Take a dip inside and find perfectly sized storage for most tins.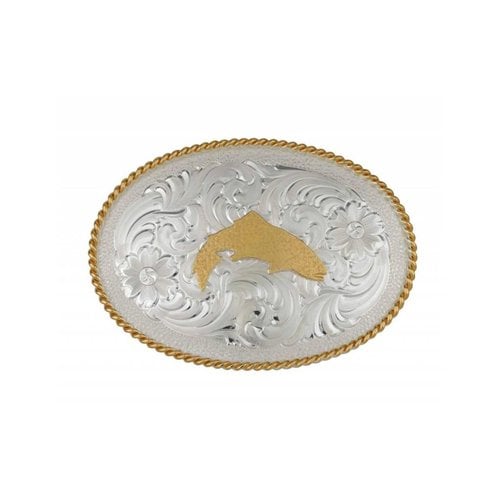 Simms
Trout Belt Buckle Silver
Simms Trout Belt Buckle Silver, Handsomely engraved-silver belt buckle. A stylish gold trout inlay rides front and center. Fits all 1" to 1.5" belts.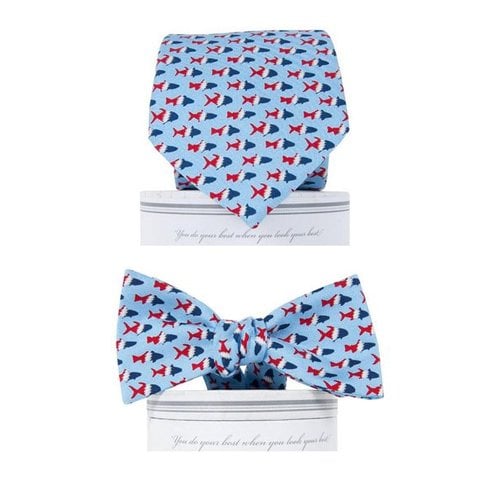 Pesca Muerta
Ties
Pesca Muerta Ties, Hand Made In New York City. 100% Silk with printed design featuring all five fish in the Pesca Muerta family: Trout, Permit, Tarpon, Redfish and Tuna.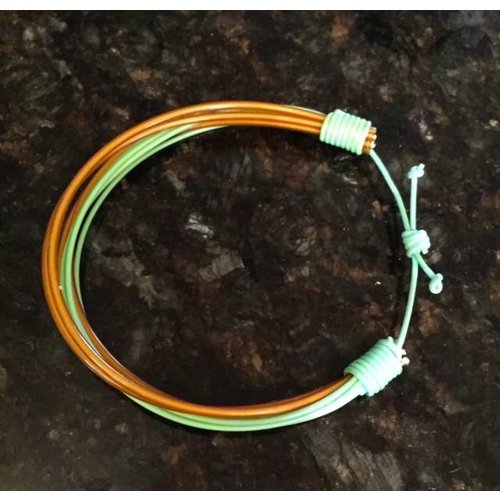 Flyvines
Strand Bracelet
Just like the original Flyvines Bracelet, the Flyvines Strand Bracelet is made out of recycled fly line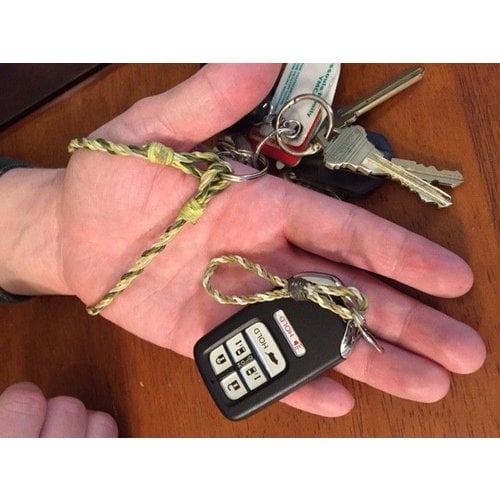 Flyvines
Key Chain
Article code
Flyvines Key Chain
Though technically not a "chain" this key chain made from recycled fly line is the perfect size for making sure your keys are easy to grab out of any pocket or purse.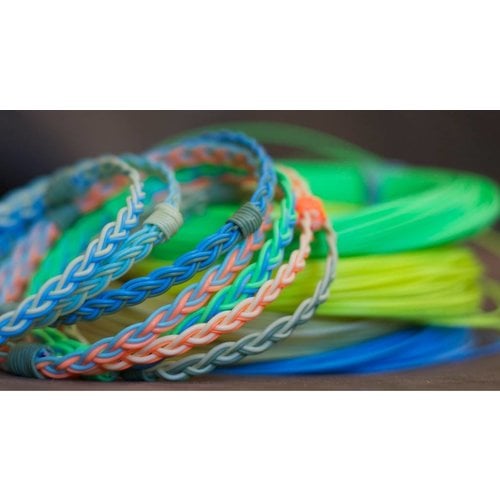 Flyvines
Bracelet
The Original Flyvines Bracelet is one of the top selling gifts of the summer.