Fly Fishing Wading Jackets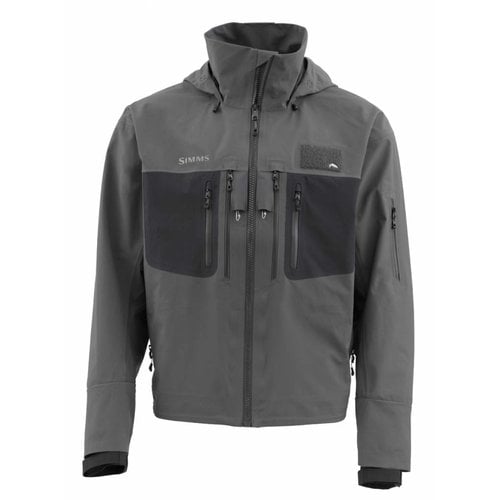 Simms
G3 Guide Gore-Tex Tactical Jacket
G3 Guide Gore-Tex Tactical Jacket, Durable, lightweight three-layer GORE-TEX® with water-tight cuffs provide a waterproof seal that keeps you dry even while tailing or releasing your catch of the day.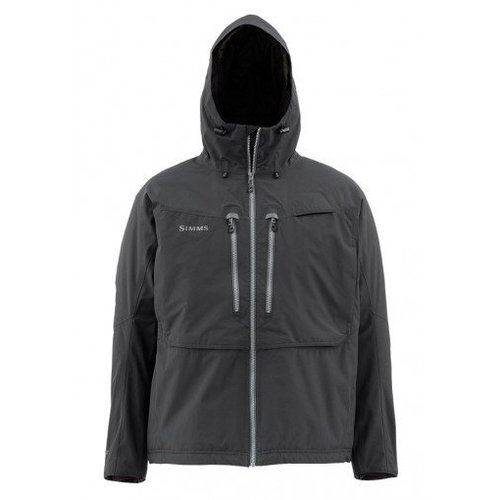 Simms
Gore-Tex Bulkley Jacket
This is a one-of-a-kind wading jacket, with no competition. Its waterproof breathable GORE-TEX® shell envelopes heat-generating Primaloft® Silver insulation. This is hands down the most well received wading jacket by anglers and guides in Ennis, MT.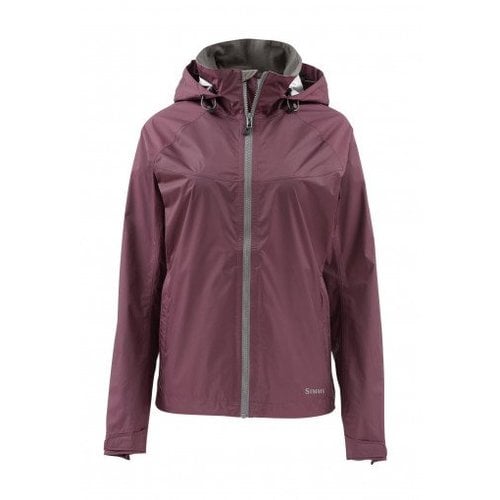 Simms
Women's Hyalite Rain Shell
Article code
sp2017dm-S106
Simms' fully-sealed Hyalite Rain Shell is a 2.5 layer waterproof/breathable storm savior.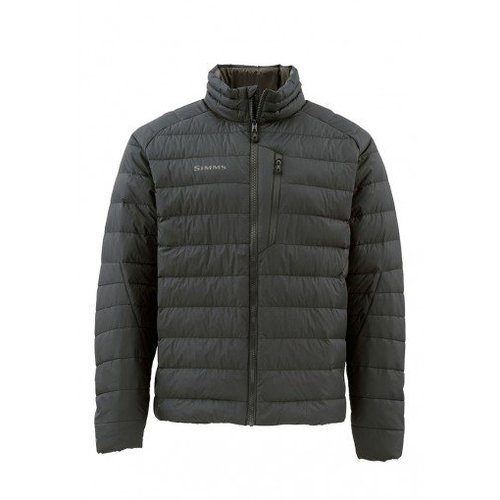 Simms
Downstream Sweater
The DOWNStream® Sweater blends 750-fill equivalent, water-repellent treated down with PrimaLoft® Gold insulation for a cold-weather counterpunch.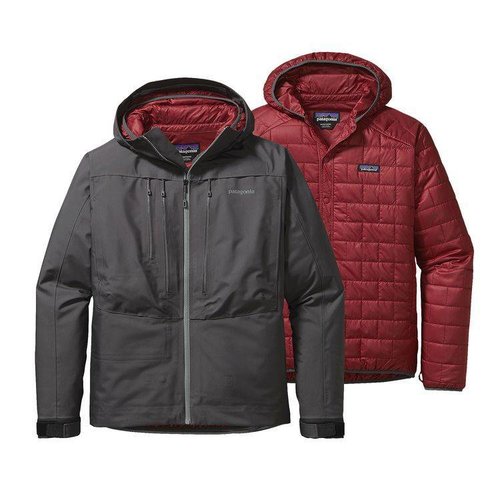 Patagonia
3-in-1 River Salt Jacket
Patagonia's most versatile H2No® Performance Standard outerwear system, designed for cold-weather fishing. The snap-out Nano Puff® Hoody can be worn alone, as can the exterior shell; or wear both pieces combined for elevated comfort in extreme conditions.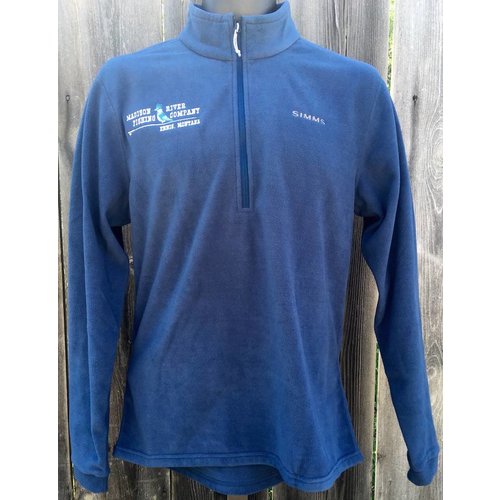 Simms
MRFC Logo Waderwick Thermal Top
Soft, comfortable, warm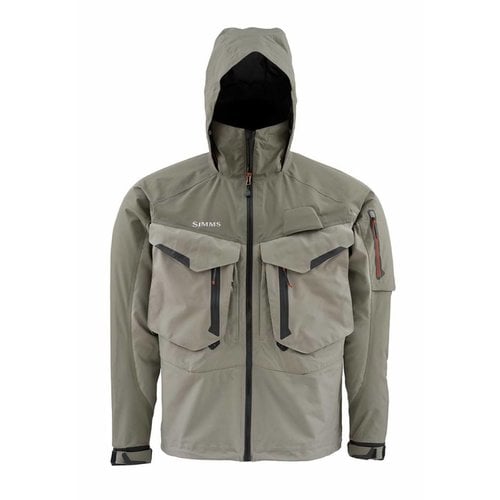 Simms
G4 Pro Jacket
Dress for absolute angling success in Simms' versatile, stormproof G4 Pro™ Jacket.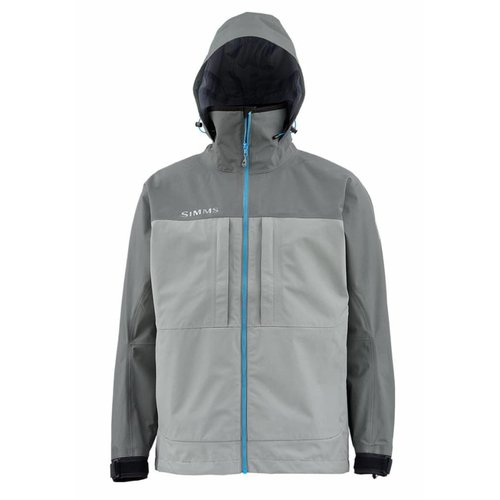 Simms
Contender Gore-Tex Jacket
Simms' new Contender Jacket and Bib series is rated for extreme wet weather, featuring GORE-TEX® Performance Shell fabric tech that delivers 100-percent waterproof/windproof performance.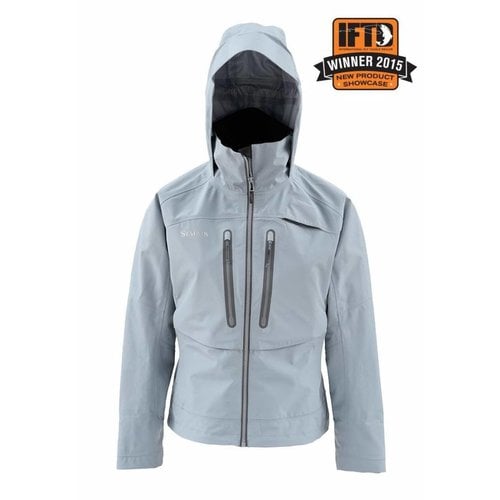 Simms
Women's Guide Jacket
Charge hard into the elements with Simms' Guide Jacket, powered by contoured design lines, savvy sleeve articulation, and the highly breathable benefits of 3-layer GORE-TEX® shell fabric.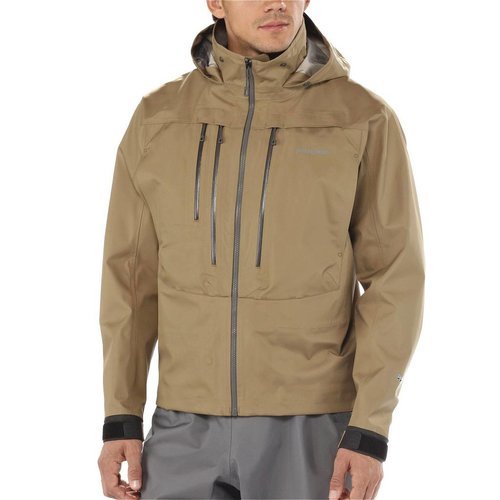 Patagonia
River Salt Jacket
The River Salt Jacket is our toughest, most durable fishing shell made with 4-layer waterproof/breathable H2No® Performance Standard wader fabric for long-lasting bomber performance.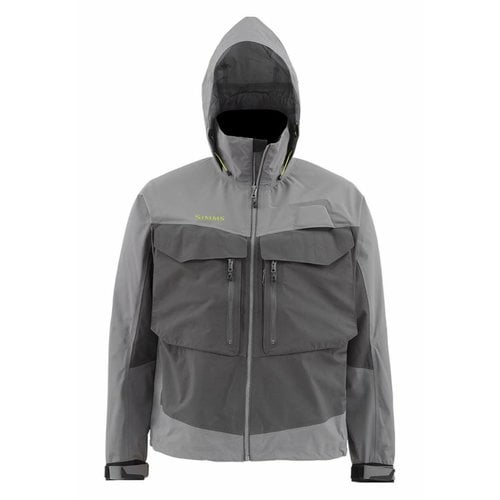 Simms
G3 Guide Jacket
Article code
10907-022-50
For 2015, the all-new G3 Guide™ Jacket is 25 percent lighter, while ratcheting performance thanks to rugged, rip-stopping 3-layer GORE-TEX® Shell fabric.