Fly Fishing Wading Jackets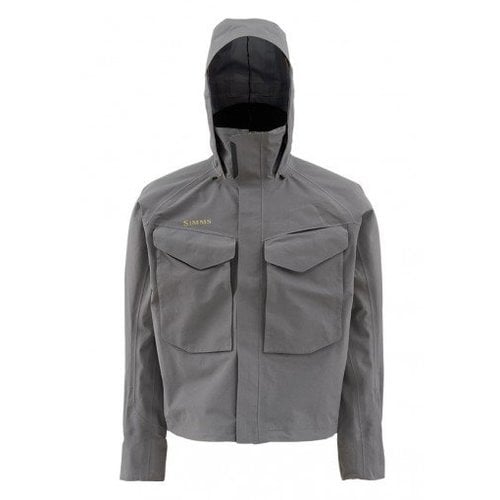 Simms
Simms Guide Jacket
An extremely breathable waterproof wading jacket with plenty of space for all your fly fishing accessories.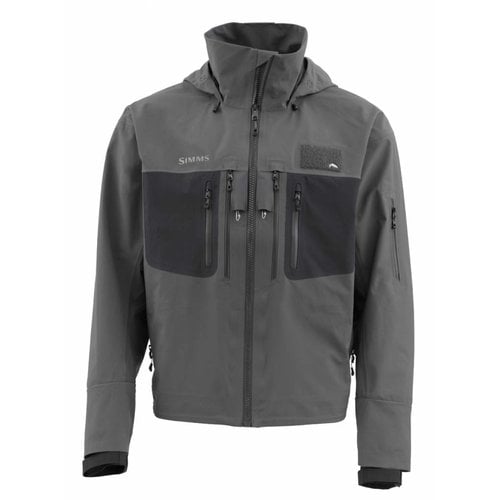 Simms
G3 Guide Gore-Tex Tactical Jacket
G3 Guide Gore-Tex Tactical Jacket, Durable, lightweight three-layer GORE-TEX® with water-tight cuffs provide a waterproof seal that keeps you dry even while tailing or releasing your catch of the day.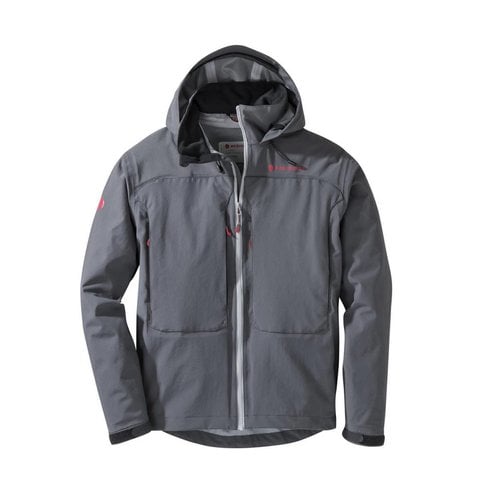 Redington
Wayward Guide Jacket
Redington Wayward Guide Jacket, Constructed using durable 3-layer waterproof/breathable fabric to withstand whatever Mother Nature throws at you.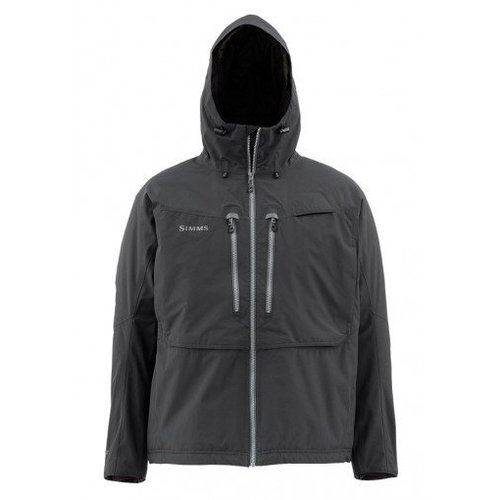 Simms
Gore-Tex Bulkley Jacket
This is a one-of-a-kind wading jacket, with no competition. Its waterproof breathable GORE-TEX® shell envelopes heat-generating Primaloft® Silver insulation. This is hands down the most well received wading jacket by anglers and guides in Ennis, MT.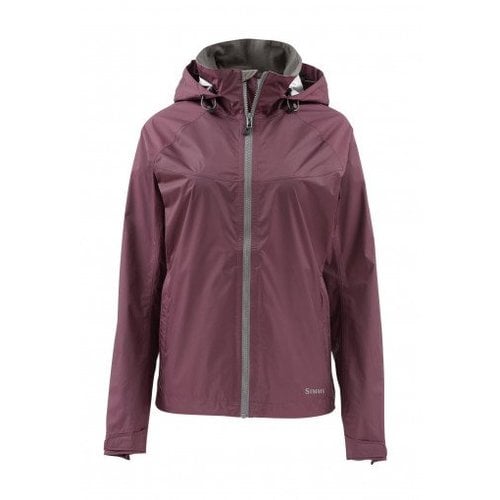 Simms
Women's Hyalite Rain Shell
Article code
sp2017dm-S105
Simms' fully-sealed Hyalite Rain Shell is a 2.5 layer waterproof/breathable storm savior.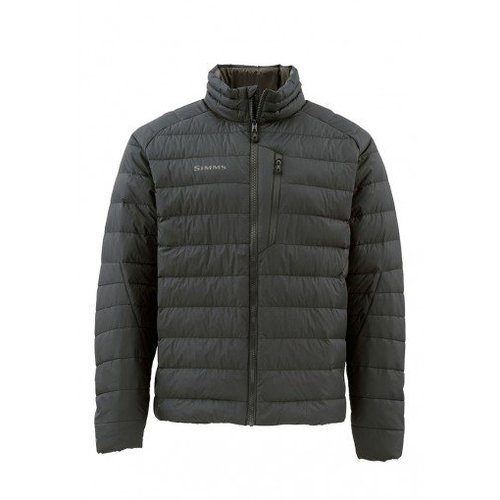 Simms
Downstream Sweater
The DOWNStream® Sweater blends 750-fill equivalent, water-repellent treated down with PrimaLoft® Gold insulation for a cold-weather counterpunch.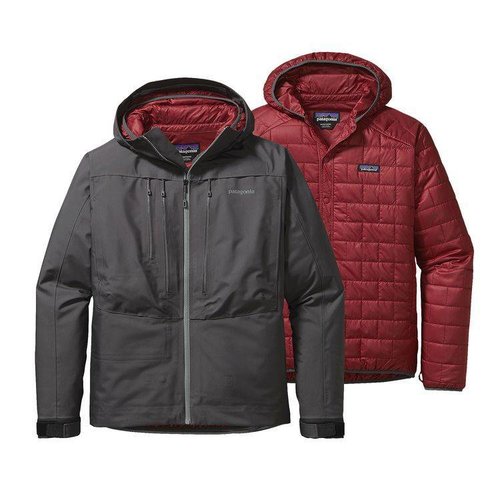 Patagonia
3-in-1 River Salt Jacket
Patagonia's most versatile H2No® Performance Standard outerwear system, designed for cold-weather fishing. The snap-out Nano Puff® Hoody can be worn alone, as can the exterior shell; or wear both pieces combined for elevated comfort in extreme conditions.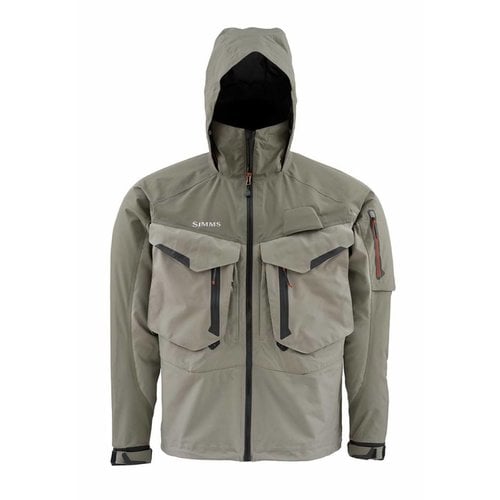 Simms
G4 Pro Jacket
Dress for absolute angling success in Simms' versatile, stormproof G4 Pro™ Jacket.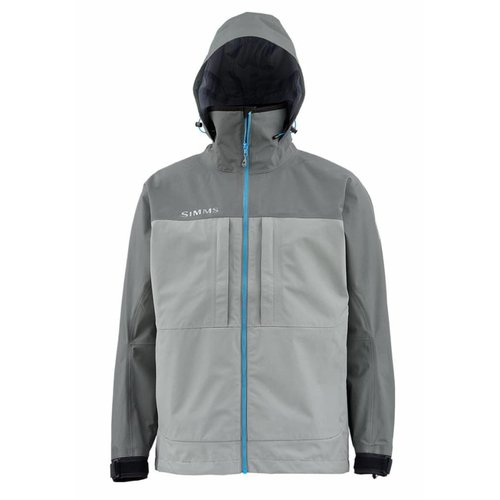 Simms
Contender Gore-Tex Jacket
Simms' new Contender Jacket and Bib series is rated for extreme wet weather, featuring GORE-TEX® Performance Shell fabric tech that delivers 100-percent waterproof/windproof performance.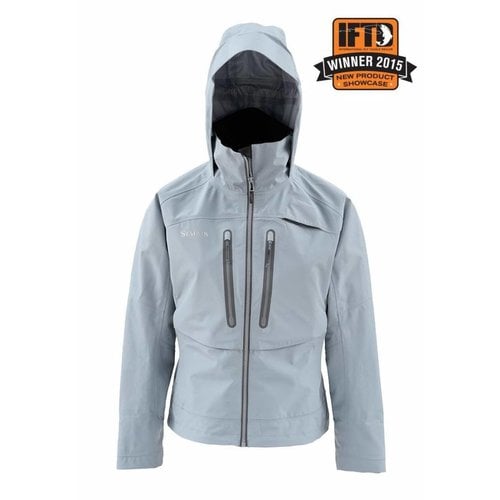 Simms
Women's Guide Jacket
Charge hard into the elements with Simms' Guide Jacket, powered by contoured design lines, savvy sleeve articulation, and the highly breathable benefits of 3-layer GORE-TEX® shell fabric.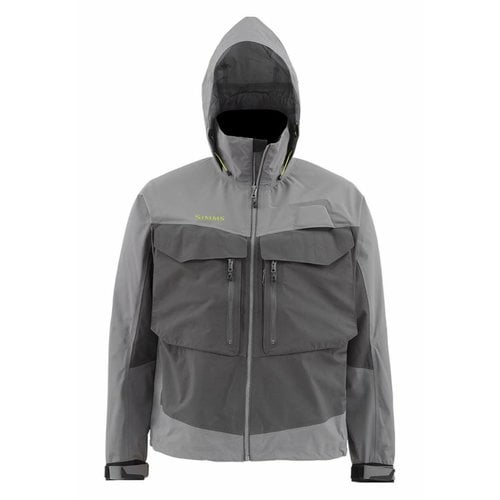 Simms
G3 Guide Jacket
Article code
10907-022-50
For 2015, the all-new G3 Guide™ Jacket is 25 percent lighter, while ratcheting performance thanks to rugged, rip-stopping 3-layer GORE-TEX® Shell fabric.