Sage IGNITER Fly Rod Review
Sage IGNITER Review
I Just returned from a week of fly fishing in the Bristol Bay region of Alaska. Along with a ton of other essential gear, I brought along a few models of the brand new Sage IGNITER Fly Rod. It was an amazing week that gave me the opportunity to make thousands of casts and catch, dare I say…hundreds of fish! Below is my Sage IGNITER review.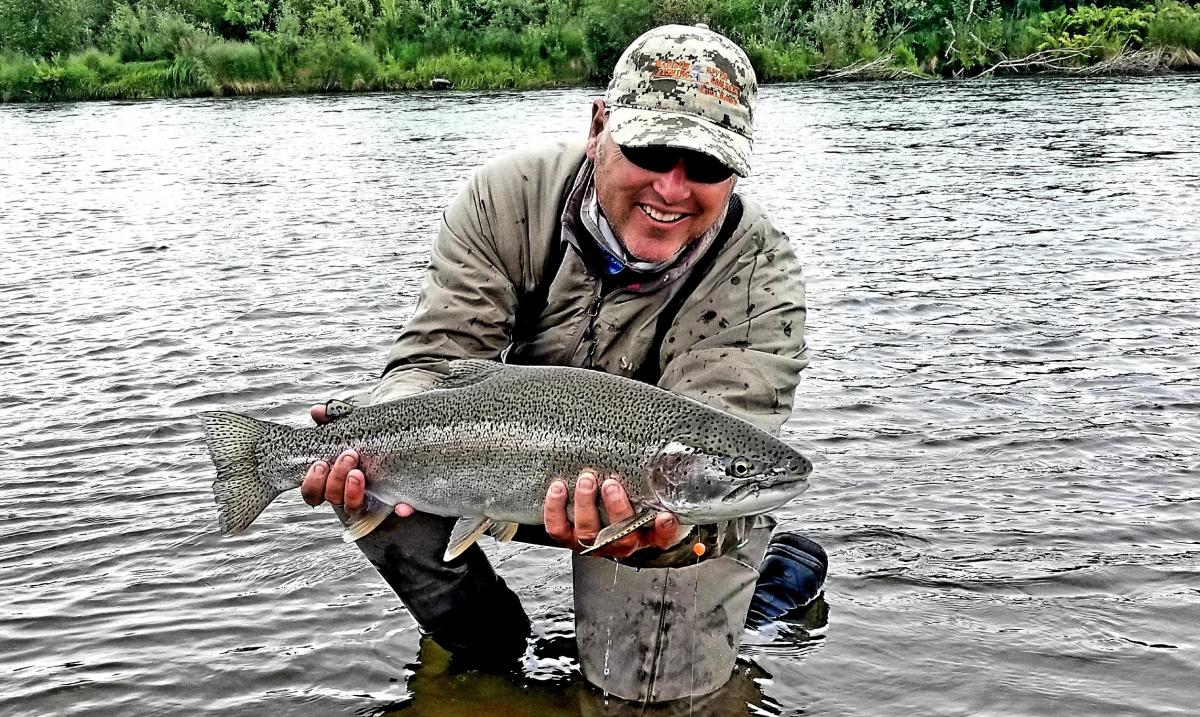 SAGE IGNITER VS METHOD
The brand new IGNITER replaces Sage's well-received METHOD fly rod. Both rods were designed to have the fastest actions in the industry, making them both specialized high-end rods that are great for an aggressive caster and fisherman in a variety of angling situations.
The major difference in the IGNITER is Sage's KonneticHD Technology that essentially eliminates the dreaded 'broomstick' feel that some anglers felt in the Method. The same improvements were made to the original Sage SALT when they upgraded it to the SALT HD last year. The result is an ultra-fast rod that is smooth and pleasurable to cast with a variety of weight forward floating lines, sink-tips and bulky flies.
In addition to their single hand models, Sage also released the IGNITER SPEY Rod series for the two-handers out there that demand the most powerful casting rod possible.
IGNITER AESTHETICS
Naturally, the rod is beautiful. The blank is a dark reddish/brownish color, the full-wells cork grips are fluor-grade and all the hardware is high-end beautiful, as expected. The wraps and epoxy are flawless. One thing that will jump out to long-time Sage fans is the "Made in USA" decal next to the logo and model info on the butt section. Something to be proud of and celebrated for sure!
FISHING THE IGNITER
I had 3 IGNITER rods with me on this trip: 6wt, 7wt and 8wt. All nine feet in length. It was the perfect quiver for Alaska in August. I fished these rods all week using a variety of rigs, lines and tactics on big and small water alike. I also had the pleasure of testing  their lifting and fish-stopping power many times!!
I fished the 6wt in a few different scenarios. It was my primary "bead" rig where I had it set up with a 10-12ft. leader, a thingamabobber, 1 or 2 BB split shot and a 14mm orange bead.  The 6wt had all the power and finesse needed to throw this rig short or long, and handled many large Rainbows and Dollys like a champ. It is a great nymphing rod that is also available in a 9' 6" model.
The 7wt was definitely my favorite model.  It was the go-to rod for fishing mice and streamers on a floating line and with a 12' VersiLeader fast sinking leader. It is just a tremendous all-around rod capable of handling big flies and big fish without sacrificing feel or presentation capabilities. The 7wt is available in a 10' model that would also be great for nymph fishing big water from a boat.
The 8wt IGNITER was my dedicated silver salmon rod. Silvers are certainly the best Pacific salmon species on the fly: they aggressively take large pink streamers and waking Polly Wogs, they're perfectly sized 8wt fish at 7-15 lbs. and they fight like hell! Silvers make big blistering runs and jump like rainbows! A 300 grain sink tip line was perfect for swinging and stripping a #2 Dali Lama on the 8wt IGNITER.
RECOMMENDED FLY LINES FOR THE SAGE IGNITOR
RIO InTouch OutBound Short
A SOLID ADDITION TO THE ROD QUIVER
As an angler and retailer, I see new fly rods debut each year. While many of them are impressive, it takes something special for one to fit into my personal arsenal here in SW Montana. After testing it in Alaska, I am excited about the new IGNITER and look forward to fishing the 7WT here on my home waters this fall. This beautiful rod stands out as the perfect option for big water, big flies, and big fish. It's ultra-fast taper handles a wide variety of lines, has more than enough fighting/casting power, yet maintains a smooth, sensitive feel when turning over the fly. Definitely give the IGNITER a cast if you're looking for a dedicated streamer rod, heavy nymph-rig rod or for your next trip to a destination with hard fighting, big fish.
Interested in a new Sage IGNITOR? Give us a call (406) 682-4293
---